Frequently Asked Questions
Does
MyEventVoice
or my Social Expert have access to my Facebook, Twitter, or LinkedIn passwords?
• Nope! Rest assured:
MyEventVoice
only has the ability to post to your account. Your Expert and
MyEventVoice
.com don't have access to your login information or passwords, and can't see any of your private account info.
• We're constantly performing data-driven analyses of the best channels for servicing our agents. At this time, we have no plan to offer Instagram as we've found that it's just not as valuable an option for our clients. But
we do connect
with your Facebook, Twitter, and LinkedIn!
Are your prices in USD, GBP or CAD?
• All prices are local. If you live in the UK prices are listed in GBP. If you reside in Canada, our
prices
show as CAD and if you're in the United States, they show as USD. But remember you can take
7 days for free!
Still not sure? Give us a quick call at
1-888-712-7888!
Which methods of payment do you accept?
• We currently accept payments online by Visa, Mastercard and American Express.
How do I change my credit card?
•
Right here!
On your Dashboard, you can scroll over your picture in the top-right and on the Invoice page, you'll find the option to update/change your credit card.
How many locations can I add?
• You can add up to two locations for content to your profile. On your Dashboard, head to Settings and Location. There you can add your primary
location
, and there's a box you can click if you want to add a secondary location.
Can you post to my blog/website?
• We only post to your social networks. But, many blogs and websites have the option of installing "widgets" that'll show a mini-feed of your social media!
What type of content does my Social Expert post?
• You're in total control! We have a wide range of topics related to real-estate that you can choose from, such as Local News, Beautiful Homes & Gardens, and Tips & Guides for Clients (plus a lot more!). To choose, on your Dashboard go to Settings and then /
Content
. That's where you can customize exactly what content you want to see.
Do You Support Personalized Twitter Hashtags?
• We do not support personalized Twitter hashtags at this time.
How often can I post?
•
You can post everyday if you want to!
Or any combination of days that works best for you. Customize your posting days in your Dashboard by going to Settings and then
Frequency
. Then simply click all the days you want to post.
What time of day do posts go out?
• Since your Social Media Experts at
MyEventVoice
are real people, your posts will usually go out any time during working hours. It
varies day-to-day
too (so you can be sure the posts don't look automated)!
How local is the content my Social Expert posts?
• Our experts are phenominal at sourcing specific local content! And the more major your market, the more local your content will be. Either way, all of our content is top-notch and high quality.
How do I add a listing?
• Adding a listing to our Featured Listings Showcase is easy: simply go to the
Listings
page in your dashboard, then click
"Add a Listing"
. All the listings you've added will be shown here.
Can I publish my listing to more than one location?
• Nope, your listing only gets published to it's own location! But remember, if you're publishing content from our
Local Listings Showcase
, a lot of people are still going to see your listing.
They Helped Me Build My Brand

"I noticed the engagement right away. Then the 'likes' started piling up. I know that if I have a few days where I'm out of town or on vacation my social media won't suffer."

Meet Ashley

BROTT MADDEN GROUP

READ HER STORY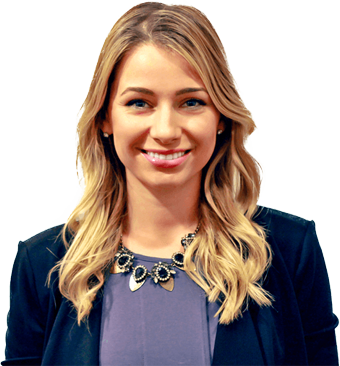 Ready to Dominate Your Market?
Get connected with local buyers and sellers in your area.
REAL ESTATE AGENTS HELPED
POTENTIAL DAILY BUYERS & SELLERS